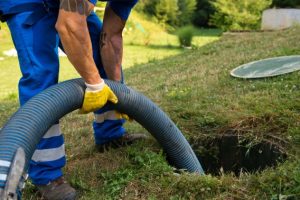 Buying a new house can be an overwhelming, especially if you find yourself dealing with a septic tank system for the first time. You probably have a lot of questions, like "How often should I get septic tank pumping in Lake County, FL?" and "Do I need to get my system cleaned?" This guide is designed to help you learn more about your septic system so you can avoid a costly mistake.
Familiarize Yourself with Your System
When buying a home, ask the seller for any documents they may have about the specific septic tank system in the house, as well as the name of the service provider they used. If the seller cannot provide this information, the local government may have a record of the permits and installations.
Do You Need Advances Septic Care?
Advanced treatment technology systems, also known as ATT systems are becoming the new standard in septic tanks as state and local governments begin to take water safety more seriously. If you have one of these systems, you may need more advanced types of maintenance. Check with state government offices to see if your ATT system is adequately maintained. You may need to make a contract with a septic service provider like American Septic Inc. to ensure that your system is inspected at least once per year.
Evaluate Your Septic System's Condition
When you purchase a new home, an inspection is an essential step in the process. Have a septic service provider examine the septic system for any potential problems before you move in to get a general idea as to the health of the septic system.
These are just three tips new homeowners can use to maintain their septic systems. Stay tuned for our next post, where we will show you more ways you can keep your septic system in optimal condition.